Bio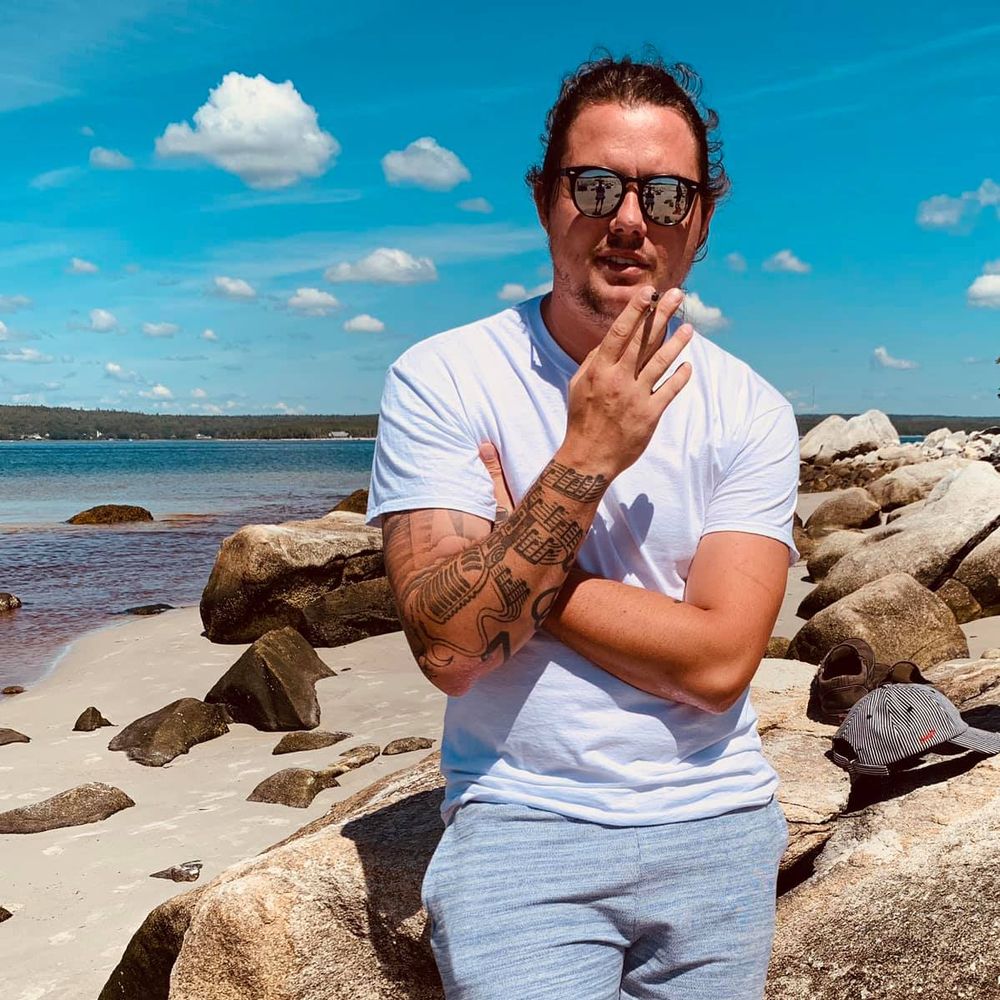 "Caper Run"
Singer/Songwriter, multi-instrument performer, lead guitarist in Pirate Jenny, bass player in both Colette Deveaux's band & Alicia Penney's, show host of The Guitar Show, a Dad and now, a solo artist with a new debut album! Dylan Devoe keeps himself busy writing and rocking Atlantic Canada, from Cape Breton Island, Nova Scotia. 

He plays from the heart, writing relatable stories about everyday life on the east coast, eccentric roadside characters from his travels and hometown barflies alike. 

"Thanks for the fun, that was a hell of a ride", a very true statement after spinning Dylan Devoe's album WORDS & SOUNDS, which leads listeners on an epic journey through time and space, blending genres and exploding through flavours of music. Recorded at Broken Clock Studios, in Louisbourg, Nova Scotia, this debut album features an impressive lineup of musicians from all corners of Cape Breton.

Associated Acts: Pirate Jenny, Colette Deveaux Band, Alicia Penney, Seabass & The Badasses, Jesus Murphy, Pretty Archie, Jordan Musycsyn, Broken Road, Andre Pettipas & The Giants, Stand Back, Justin Vallis, Ryan Rideout, Factory Girls, The Lotoyas, Kelly Devoe

Dylan Devoe is a proud member of the Cape Breton Music Industry Cooperative.